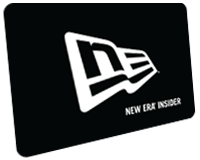 Renew your New Era Insider membership and keep saving today! The New Era Insider program allows you to save on purchases made at any New Era location and on Shop.NewEraCap.com for one year from date of purchase.
Benefits Include
Discounts with every purchase*
Earn points for even greater discounts
Special offers, deals, and events
Sneak peek on new merchandise
Exclusive promotions
View Details
Please fill out the information below to renew your New Era Insider membership.